With Valentine's day right around the corner, I know many of you will be trying to come up with some ways to show your partner you care.  Valentine's day can be one of those holidays where costs can add up quickly.  Dinner, movie, gifts and more can easily add up to over $100!
I wanted to create a list of Valentine's Day date ideas that are fun, romantic and budget friendly!
1. Romantic indoor picnic
Think of a romantic outdoor picnic and simply recreate the scene anywhere in your home.  Bring out the blankets, candles, pillows and picnic basket.  You can even get extra creative, hang some string lights and make your own "fort" in front of your fireplace!

2. Drive in movie theater

Drive in movie theaters are not commonly thought of for a movie date, but why not?  I love the idea of being in the car, bringing your own snacks (or grab some at concessions) and cuddling with some blankets while watching one of the newest flicks.  Our local drive-in theaters generally cost about $7-$10 per person.  Many theaters even have areas if you wish to camp outside instead of being in your car.  Great way to think out of the bubble!
3. Breakfast in bed
Don't have time to do a romantic date later in the evening?  This is a creative way to spend time with your partner and not have to spend much.  I love to make themed pancakes for special holidays so heart shaped pancakes are absolutely on my list for Valentine's day! Check out the post below for some great food inspiration.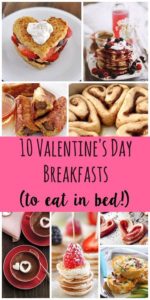 4. Ice skating
How fun would this be during the winter time?  I feel like winter is made for ice skating and bundling up. Depending on where you live, you may have an outdoor ice skating area. If not, check to see if your area has an indoor ice skating.
Most ice skating prices average around $10 for both admission and skate rental.  For under $20  you could have a night or day full of fun.
5. Painting classes
You may have seen these advertised as "Wine and Design" classes for women, many of these places offer date nights.  Especially around Valentine's Day, you will be able to find a lot of partner classes with discounts.  One of the local classes in my area is offering buy one get one for their designated "date night" the Friday before Valentine's Day. Hint. Hint.
6. Indoor S'mores
Who says s'mores is a only summer time treat?  S'mores is one of my favorite desserts year-round and they are so easy to make. If you have a fireplace, then set up camp and enjoy. If not, check out this awesome idea on how to make s'mores with no fireplace.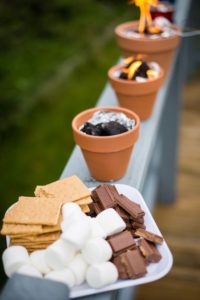 7. Outdoor Hike/Walk
This is a great way to spend one on one time with your partner while enjoying the outdoors (and burning some calories!). If hiking and going for walks is an activity you already do together, then try a different park or venture out into a new hiking trail! I'm not sure if it's just me, but something about walking outdoors really pushes out great conversations.
8. Comedy Club
Love to laugh? Imagine spending your evening next to your partner sharing laughter. One things for sure, it'll be a fun night! Get ready to share smiles. Many comedy clubs in my area cost $10 or less for tickets.  Of course, if it is a more well-known comedian you may pay a little more.
9. Homemade pizza family night
Planning on spending Valenines Day with the kids?  This is an excellent idea to include everyone…and to be honest who doesn't love pizza?  Check out this awesome idea for a family pizza bar designed for valentine's day.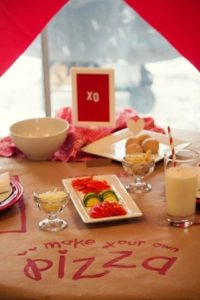 10. Family gift exchange
A family gift exchange is another great option if you plan to spend the holiday with your family.  This is a great way to incorporate everyone in the family in the spirit of the holiday.  You can have each family member create a homemade card and exchange it using the same style as secret Santa.
Do you have your own budget friendly date idea?  Share with me in the comments!  I would love to hear each of your creative date ideas!
Save
Save
Save