I am always looking for ways to spruce up my home without spending a lot of money. Lets face it, we all love a great DIY project that is also friendly to the wallet.  There is just something about looking at a project and knowing that you did it that makes me feel good. Check out these easy and affordable upgrades that you can do in your own home.
1.) Plant baskets
Adding baskets to planters in your home adds flair and makes it look expensive. I found baskets marked down to $5.00 each at Target and I have started to add these to the plants around my house. I love this look!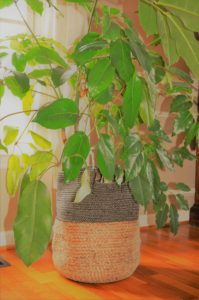 2.) Paint hardware and vents
Rusteloum "oil rubbed bronze" is one of the best products for sprucing up a home. One $8.00 can of spray paint can refresh your hardware (door knobs, cabinet hardware, sink faucets) and make them seem new. I have spray painted almost all the hardware in my home and even went as far to spray paint my brass shower doors! Literally a brand new look.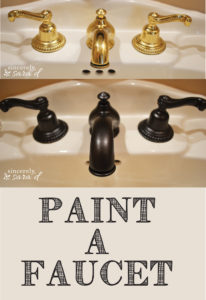 See the directions here.
3.) Add canvases
Do you need pops of color or artwork in your home, but do not want to spend a ton of money? Create your own art using a canvas and hang.  Bonus: you do not even have to frame them!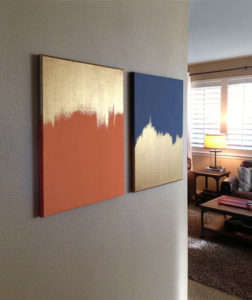 See the directions here.
4.) Pillow case covers
My taste in items change frequently and lately I have not been feeling my couch pillows.  I was tempted to throw them out and purchase new ones until  a thought occurred to me.  It would be so much cheaper to just buy pillow covers and give them an update.  If you like to sew you can also make your own, but that is not up my alley.