I am a huge fan of using yesterday's dinner to recycle for the next day's meal, if there are leftovers of course. When I am in Costco and want a quick and cheap meal then I will pick up one of their rotisserie chickens. At $4.99 for a whole cooked chicken, who can beat that? My family loves rotisserie chicken and I have found that Costco tends to have the largest rotisserie chickens at the cheapest price!
We had leftover chicken last week and I wanted a quick and easy recipe for our leftovers. I went to my handy-dandy Pinterest and typed in leftover rotisserie chicken recipes (what did we do before Pinterest?!?) and viola! I tweaked this recipe from the original I ran across and I had all the ingredients on hand in my stock pile.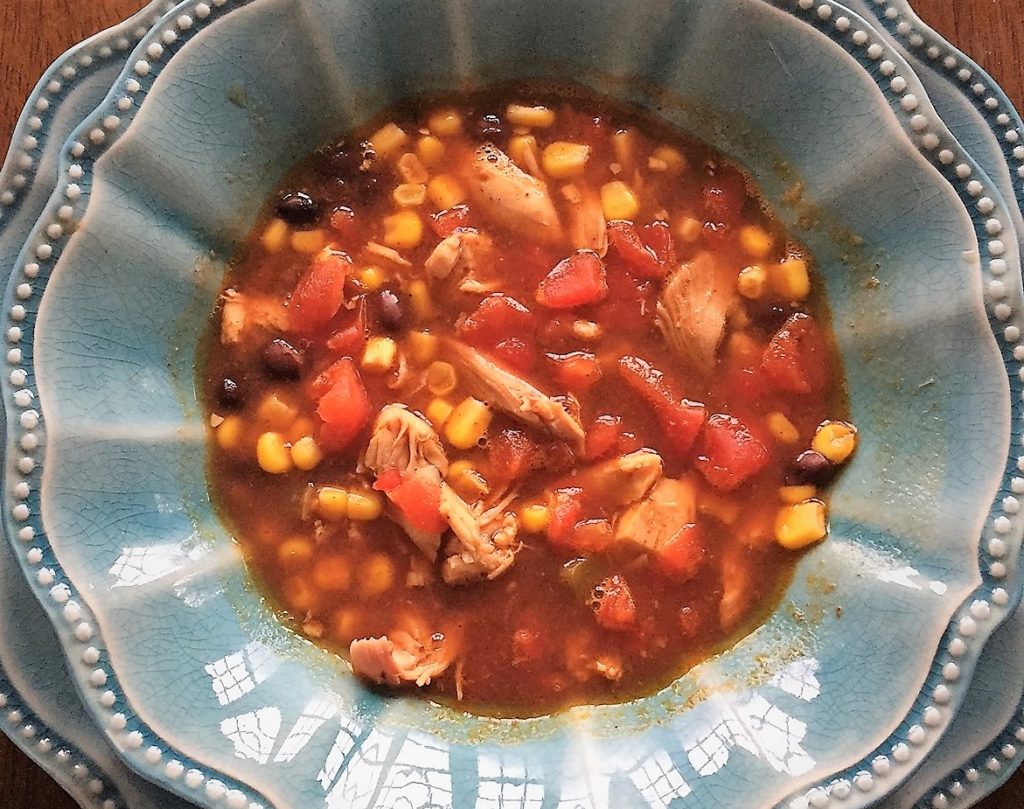 Ingredients:
3 cups rotisserie chicken (or cooked chicken)
2 cans of black beans (or pinto, whichever you prefer)
1 can of rotel (or diced tomatoes)
1 can of whole kernel corn (or frozen)
5 cups chicken broth
1 packet of taco seasoning
1 packet of ranch seasoning
Optional:
Cheese
Sour Cream
Tortilla chips
Directions:
Combine all ingredients together in a dutch oven (or pot) and simmer for 25-30 minutes. Serve with cheese, sour cream or chips if you like.
How easy is that? I love an easy and budget friendly meal! Our $4.99 chicken lasted two dinners and I still had soup leftovers for the next days lunch 😉
Save
Save
Save