Hey there, I am Elizabeth!
I am a coffee-holic, traveler and holiday loving mama!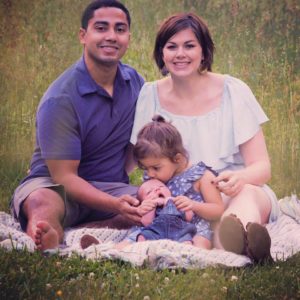 My family and I live in Greensboro, North Carolina.  I am the wife to Juan and a mother to two beautiful children, Nola (4 years) and Alex (2 years). Between wrestling two toddlers, working from home and couponing I would say that the days are full. But so is my heart!
I began couponing and looking for ways to save money in 2011.  I was just about to graduate from college and really wanted to find ways to save pennies before going into the "real world". After countless hours of researching "how to save money" or "ways to cut cost" and let's just say not so successful shopping trips, I finally mastered the art of couponing! As my husband says, Coupon Jedi!
About the website
I always have friends and family ask how in the world am I able to get the amount of the items (clothes, groceries, household essentials) and such at a cheap price. My motto is that you should never buy an item unless it is at least 50 percent off its original price.
I'm not sure if you are a fan of Modern Family. Point is, one of my favorite scenes is when the show talks about realists and dreamers. I am a realist and my husband is a dreamer. I have been couponing and discount shopping for groceries, clothes, household essentials, and anything else I can land my hands on. My husband, wanted me to create a website years ago. Practically within the first year of my penny saving adventure.
Like the "realest" that I am, I love to plan and most importantly to feel prepared before moving forward. I guess now, after having literally every family member or close friend ask me "how in the world am I able to get that amount of things at such a cheap price", I've taken the plunge to launching my website.
My catchy slogan is to "help you NOT buy any item unless it is at least 50 percent off its original price".
I hope that when you need to save 50 percent or more you trust that Coupon Saving Mom has your back!
Save
Save
Save
Save
Save