I think my grandma, is very much like most. She is warm, caring, and at a times overly pushy with making sure that we are fed. Overly pushy for the best reasons. Even now, I still look forward to vising her and seeing what she may have created.
This weekend, I felt the overwhelming feeling of creativity. My kitchen felt like the perfect place to honor my grandmother. I had exactly what I needed. Empty space, old handwritten recipes, and excitement. I've been looking forward to doing something with her recipes for quite some time. Most people that I know do not keep recipes written down anymore. Social media platforms like Instagram, Facebook and Pinterest have in some ways taken over.
Yet. I'm an old soul. I love the idea of looking back at my grandma's recipes and experiencing the beautiful mixture of good times and great food. So I buckled down and got to work. I used my husband's hammer, a few nails to hang up the recipes. Not only did the project came out beautiful, but it also provides lasting memories to cherish.
Materials needed:
Recipe cards (the older and more worn the better!)
Picture frames
Hammer & Nails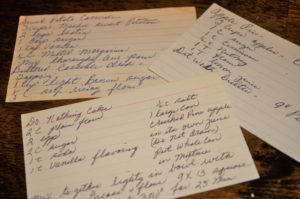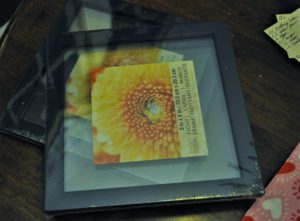 I was able to find these 8×8 frames at Michaels for $5 each (on sale)! They have plenty of options to choose from depending on the wall size you are working with.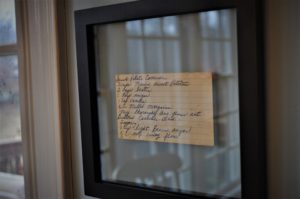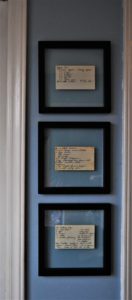 I love how this project came out and how each card has bends and stains almost as if I can see my grandma writing down the measurements and directions as she was cooking each dish.
In less than 10 minutes and under $20 I was able to mark this off my to-do list!