On average items will go on sale about every six weeks.
This means that when you see an item on stock up price, you should get enough to last you until the next sale. Personally, if I find an item for free or pennies on the dollar, I will get as much as possible so that I don't have to overpay while waiting on another stock-up sale.
I always encourage new couponers to set aside a budget each week or month (whichever you prefer) to be able to get "extra" items at rock bottom prices to add to your stockpile. (Side note: I have a glass jar next to my night stand that has for years now taken on the responsibility of collecting petty cash/change. My husband and even our kids end up adding monies to it daily. The jar is our "side budget" used for getting items that are at rock bottom price).
For instance, if deodorant is on sale for .50 cents with coupons, use some of the extra budgeted money to purchase a few deodorants to get you through until the next sale.
I will routinely go through my stockpile, look at expiration dates and donate or give items to family members if I have too many or if they are coming close to their expiration date. (Side note: I love side notes).
For all items, I use the oldest to newest method.  Meaning that when I get new products, for instance deodorant, I put the recently purchased deodorant at the back of the "line" or pile.
Below are a few photos of some of my stockpile to give you an idea when building your own.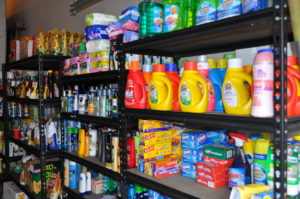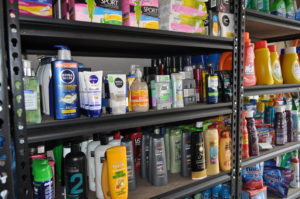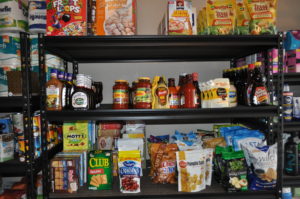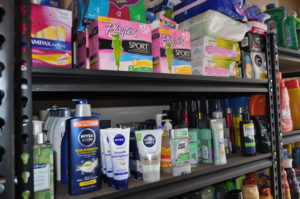 On a later post I will go over my own personal rock bottom prices for the many grocery, household and personal care items I collect. Do not expect to get items at the lowest prices when you first begin, but overtime, you will build a stockpile on the cheapest items without having to spend full price EVER AGAIN!