So you have decided to start couponing and now have hundreds of coupons, but not so sure how to organize them?  Each couponer has their own way of organizing, but let me break down the two most common ways to organize.  Again, this is simply a guide and you can modify to whichever is easiest and most convenient.
Ways to organize coupons:
The Binder Method
The Filing Method
The Binder Method:
I personally use this method (yes, I have 2 binders), because for me it is easier to be able to see all coupons at once. (Side Note: I get coupons from many different places, so for me, I may miss certain coupons if I used method #2).
I have my binders broken down into sections and subsections as a way to locate any coupon that I am looking for. Below is the list of the different sections that I use: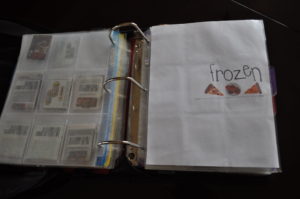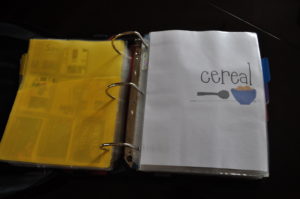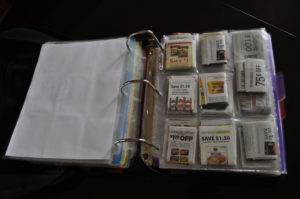 BINDER #1
Food:
Snacks
Beverages
Breakfast
Diary
Cereal
Meat
Frozen
Condiments
Baking
Bread
Produce
BINDER #2
Hygiene:
Personal care
Hair care
Oral care
Beauty
Household:
Cleaning
Paper/Plastics
Laundry
Medicine
Baby
Pet
If you choose to use this method, you will need a binder and card holders.  Depending on how many coupons you have will determine what inch binder you will need and the amount of card holders.   I linked the binder (1) and card holders (2) that I am using for my own organization. If you don't plan to use a 5 inch binder, I also linked an awesome (and cute!) smaller size.  You can also find these at stores such as Target or Walmart.
The Filing Method:
If you choose to use this method, you may want to invest in either an accordion folder or some other filing method. Again, my method is based upon what works for me, so be creative.
Each insert (Red Plum, Smart Source or P&G) that you get from the paper will need to be dated and filed.  Then when there is a sale you can find the corresponding coupon depending on the week it was circulated and cut from the insert.
Save
Save