Whew guys…it seems this is becoming a "new norm" for me to post a few days late with my shopping trips. My daughter started a Summer camp this past week and almost immediately brought home some nasty germs, so a few of us has been battling a bug…in JUNE. But thankfully I was able to go grab some awesome deals at Harris Teeter during Super Doubles!
From what I have heard from coupon groups and Harris Teeter employees, Super Doubles will now just be a 3 day event (Sunday-Tuesday). We used to see more week long events (Wednesday-Tuesday), but hopefully we will be seeing more events.  The average this year has been a Super Double event each month.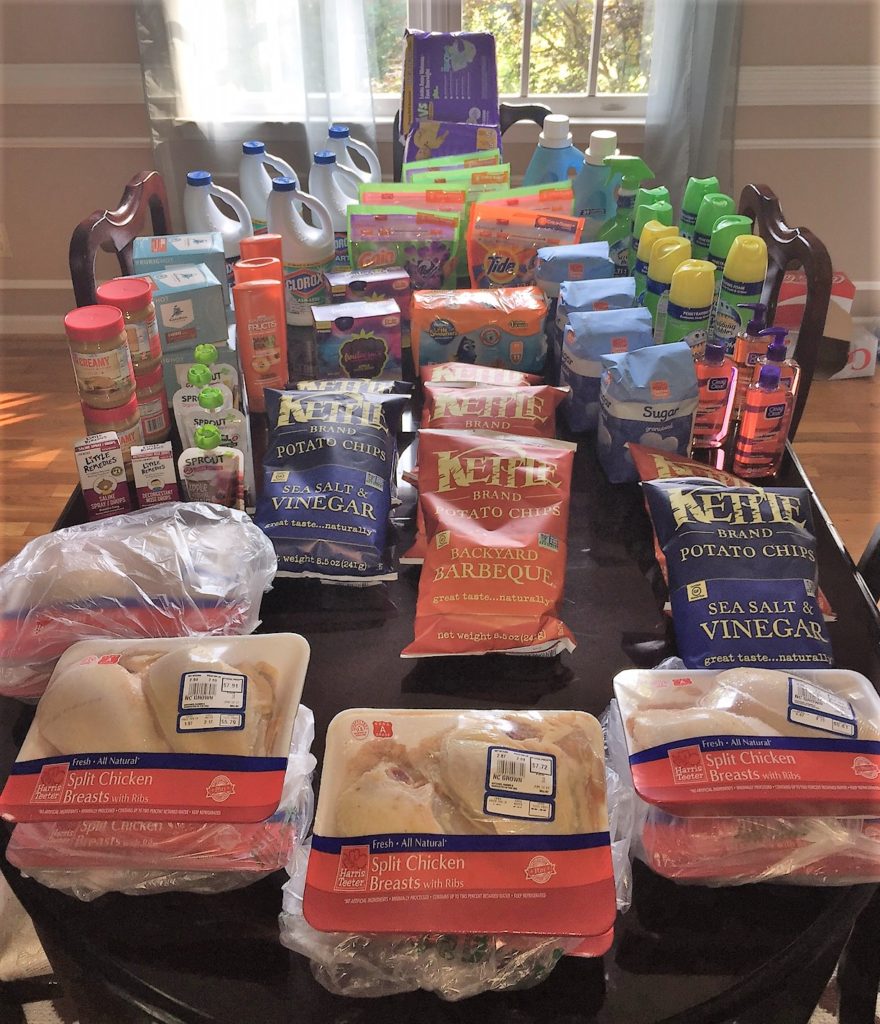 Tide/Gain pods: $2/1 coupon=.50 cents each
Kettle chips: $1/2 coupon= .87 cents each
Harris Teeter brand Peanut Butter: On sale= $1.00 each
Little Remedies: $2/1= FREE
Clean & Clear: $2/1= $1.29 each
Harris Teeter Sugar: On sale= .88 cents each
Garnier Fructis: $2/1= FREE
Caribou K-cups: $2/2 coupon= $2.99 each
Dole Fruitocracy= $1/1= FREE
Snuggle: $2/2= $1.99 each
Scrubbing Bubbles: $2/2= .49-.99 cents each
Luvs diapers: $2/1= $1.99 each
Clorox Bleach: $1/2 coupon + $3/10 promo= .49 cents each
Huggies Splashers: $1.50/1= $4.99
Sprout baby food: $2/5= FREE
Chicken breasts (8 packs): On sale= .88 cents each
Total before coupons= $344.54
Total spent= $85.28
Total saved= 75% Savings!
I would love to see your Super Double shopping trips in the comments below!
Save
Save
Save