Today I made a small trip into Harris Teeter (with no kids…does Carlton dance) to pick up a few needed items and get a few items that were on sale. I plan to pick up some more meat and produce later this week or maybe at Costco over the weekend since I have a good amount left in my weekly budget.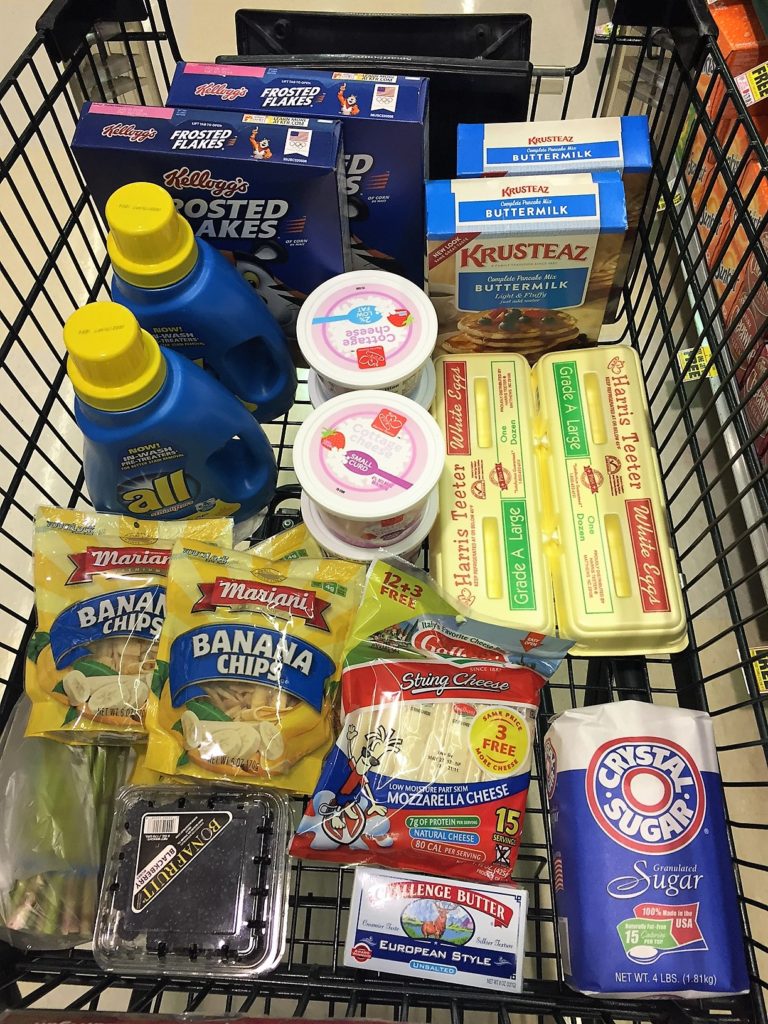 Kelloggs Frosted Flakes: .75/1 coupon= .38 cents each
Eggs= .77 cents (eVIC price-limit 2)
Blackberries= .99 cents
Cottage Cheese= .88 cents (This may vary by store)
All detergent: $1.97 (eVIC price-limit 2) + $2.00/2 coupon (3/5/17 RP insert)= .97 cents each
Mariana Banana chips (4 total): B1G1 + $1/1 coupon (02/12/17 SS insert)= .19 cents each
Asparagus: $1.79/pound (normally $3.99/pound)!
Challenge butter: B1G1 + .50/1= .50 cents
Krusteaz pancake mix: B1G1 + 50/1= .50 cents each
Galbani string cheese: B1G1= $2.49
Sugar: $1.77
Total before coupons/sales: $69.26
Total Spent: $18.97
Total Saved: 73%
Save
Save
Save